Blog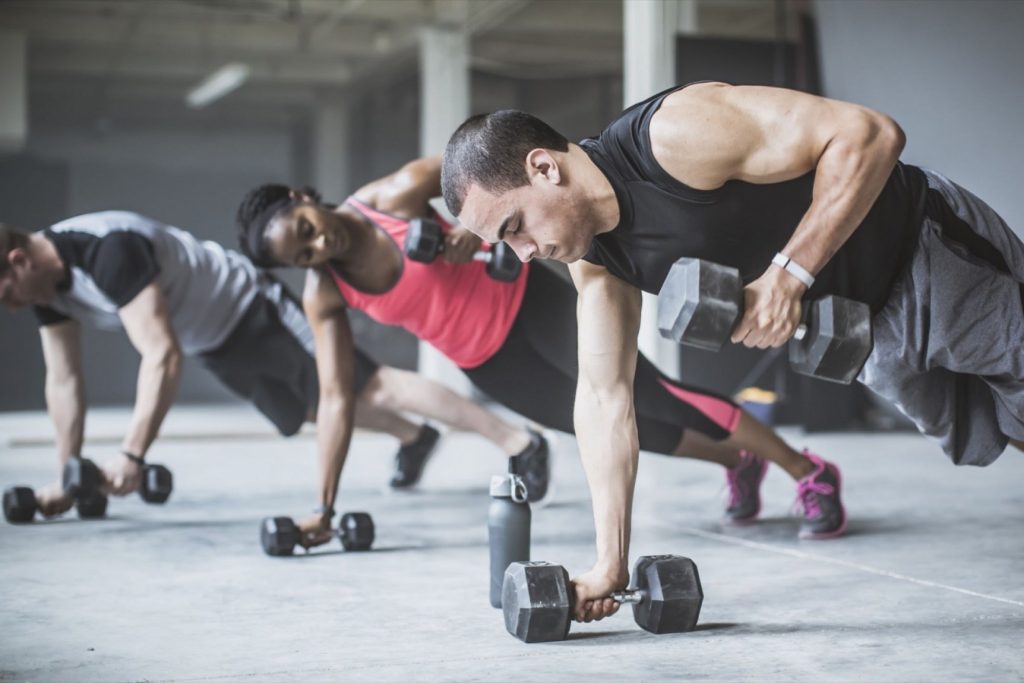 How to Set Fitness Goals That You Can Actually Achieve
Whatever field I work in, I always aim to set achievable goals. As a fitness trainer, I am always keen to have this conversation with my clients before they begin a fitness journey. When setting fitness goals, they need to know clearly what they want and how long they are willing to work out. Time and discipline are important qualities in achieving attaining fitness goals. This means getting the right fitness wear, like some quality tracksuits for men and women, a pair of suitable shoes, and a fitness plan to really make themselves feel like they're in this for the long haul. Once in a rhythm, it will be hard to break it.
I don't like setting these goals for my clients even when they ask. However, I try to guide them with these time-tested tips that I have seen work wonders during my time in the industry.
Focus on a Single Goal at a time
In fitness training, specializing is very important. When a client comes to my fitness center, I have to know their objective. Sometimes, what one thinks is a fitness goal is just a general statement e.g to become strong. It is important to define what specific parts of the body need to be strengthened in order to establish the kind of exercises that are required.
With a clear goal, it is easier to work towards attaining it. Various goals require different workout routines. Goals in fitness include cutting weight, building muscles, and improving endurance. Once one has identified the goal, the next thing is channelling all energies to attain it. Clients like to do their own research and find supplements and other diet types which can help them achieve the best result on their fitness journey. This is also fine, it is about discovering what works best for them. You can pop over here to have a look at an example of this.
Have Measurable Goals
Measurable goals are those whose progress can be tracked and quantified. To help my clients realize their objectives, I measure the progress over time. I get many clients who aim to cut weight. With such people, I have to record the initial weight, which will help me keep track of the progress. It is difficult to achieve a goal that cannot be measurable.
Be Timely
Always work with timelines. For success in a fitness journey, it is necessary to set the time needed to achieve the set goals. When setting time, make sure to consult a specialist for guidance based on experience. I give my trainees achievable schedules without exerting too much pressure on them. After specific periods, I have to take a record of the progress. With time schedules, it is easy to track the progress and how much longer is needed to reach the target. Include time for rest and recovery too, which is just as important as active exercise. Attending recovery therapy in Jacksonville fl or sessions closer to you can really help to achieve your fitness goals – slow and steady wins the race!
Start with Low Targets
When starting a fitness journey, do not start with very high expectations. Having high expectations gives a person a lot of pressure to get the results. I have come across people who set high goals while beginning and give up along the way. This happens because it gets to a point the person sees little progress compared to the end goal. I advocate for people to set low achievable targets to be achieved gradually.
Develop Micro-Goals that Build Up to Your Big Goal
To have realistic goals, one needs to have micro-goals that will lead to achieving the main goals. This helps break down the fitness journey into smaller achievable goals. Any person who takes fitness without setting micro-goals is bound to fail. Small goals build your confidence and morale to keep on pursuing body fitness targets.
Rely On Professionals When Setting the Goal
Involving a professional in the fitness field in setting goals helps to set achievable and realistic targets. Relying on fitness professionals mostly applies to people with little knowledge about fitness. As a fitness trainer, I have had a lot of experience resulting from dealing with many clients. I help people in setting accurate goals and the timeline for achieving them.
Be True With Yourself and Have Discipline
This is applicable in the case of diet discipline. The diet that a person takes is crucial for body fitness. When setting fitness targets, I guide my clients on the best foods to eat. As a trainee, it is a personal initiative to follow the guidelines to achieve the goals.
Have a Good Support System
A good support system has a great impact on achieving fitness goals. These are the people that one takes the journey who offer motivation to keep going. When setting goals, be sure to be surrounded by positive people to help you keep pushing.